Bobobo-bo Bo-bobo says, "I WANT INFO!"
---
This article is a stub and is missing information.
You can help The Bobobo-bo Bo-bobo Wiki by expanding it.
(監獄島) Prison Island is a location in Bobobo-bo Bo-bobo Dasshutsu! Hajike Rowaiaru, when the story's main plot takes place.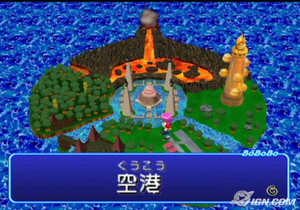 Background
Leader
Main Article: L
Areas
Airport
(空港, Kūkō):
Prison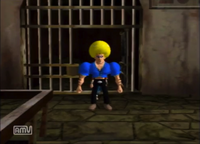 (監獄, Kangoku): 毛狩り隊に騙され、ボーボボ達が捕らわれた監獄。迷路のように入り組んでいる。
Forest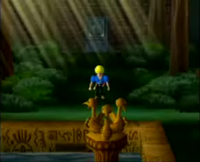 (森, Mori): 監獄を出た先に広がる森。一発キャラの像が点在する。
Volcano Area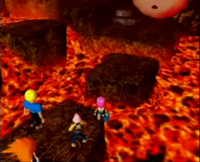 (火山, Kazan): 火山に造られたアスレチック状のステージ。ジャンプや鎖を駆使して進む。
Lighthouse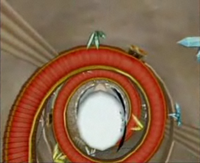 (灯台, Tōdai): An immense tower with a swirling staircase. In the center of the tower, there appears to be a giant Serviceman. The bosses in this area are Dark Yasha's three-man team with Nice Guy and Earth, and Giga's team with OVER and Halekulani.
Prison Castle
(監獄城, Kangoku-jō): 監獄島中心部に位置するジェイルの居城。周囲を海に囲まれているが、灯台が倒れたことで入れるようになった。今までのボスが再び襲いかかる。
Trivia